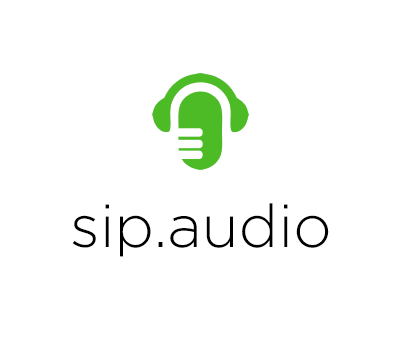 Introducing sip.audio – The World's Audio Network…
SIP is the language of modern telephony.  It's how millions of VoIP phone calls already connect around the world.  But SIP is more than just phone calls.
With SIP, you can connect high quality audio – just like with ipDTL – between any compatible device or app including Comrex, Tieline, Telos, Luci Live and more.  And now we're making it easier for everyone.
Get a sip.audio account for each of your devices and apps and start connecting today!
A free sip.audio address for every ipDTL subscriber!
Every ipDTL account is now compatible with sip.audio
Anybody with a SIP enabled device can call into your ipDTL account using youripdtl.loginid@sip.audio
You can make outgoing SIP calls by simply entering a SIP address above ipDTL's dialpad.
The remote SIP client must be configured to use Opus, G722 or G711 as its preferred audio codec.
For best results, we recommend using a sip.audio account for the remote client.
To connect ipDTL with popular hardware codecs from Tieline, Comrex, AEQ, Vortex etc, simply configure the unit with a sip.audio account.