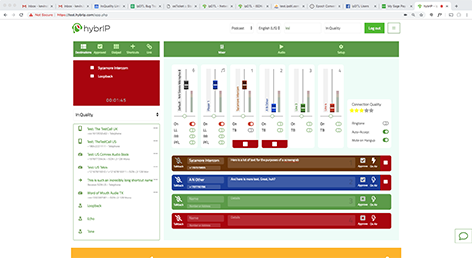 hybrIP is the talk show solution powered by ipDTL.
Enabling complete management of your talk show in the cloud, hybrIP allows you to screen calls using any computer, anywhere.  Name and topic metadata can be attached to callers, and approved calls can be forwarded to your studio host.
Monthly and annual subscriptions are available.
No fixed phone lines
Your own dial-in number
Simple to set up – runs in web browser
A computer
Audio interface or USB microphone
Solid internet connection
Visit the hybrIP website